Mini Portable Flood Light Tower (TAURUS MFT5)
Model Number:  RMB78605-TAURUS
In order to suit the unique requirements of the construction business, this 5 KVA Mini Portable Flood Light Tower was created. It offers long-lasting illumination in the dark, especially in maintenance and other areas that are popular with rental agents. Depending on any obstructions to the light, a full-size lighting tower that can be easily moved by hand and is around 16 feet tall when extended produces enough light to illuminate the largest feasible area.
The RMB78605-TAURUS (TAURUS MFT5) is built to exacting standards for structural integrity and safety and is capable of handling the worst-case scenarios regardless of the environment or operating circumstances. Taurus is Pakistan's most compact and economical mobile light tower, in addition to being easy, accessible, and affordable. The Taurus is a soundproof generator that runs quietly and is fueled by a generator. Generators are utilized to power other equipment that, within a safe load range, satisfies customer requirements and provides the electrical energy required to run light towers. In the event of a short circuit or overload, TAURUS MFT5 rigorously adheres to user safety by instantly shutting down the system. It is more dependable and user-friendly because of this special capability. Therefore, high precautions and safety measures for users are taken during the design phase. It is also protected against accidental loss thanks to easy access.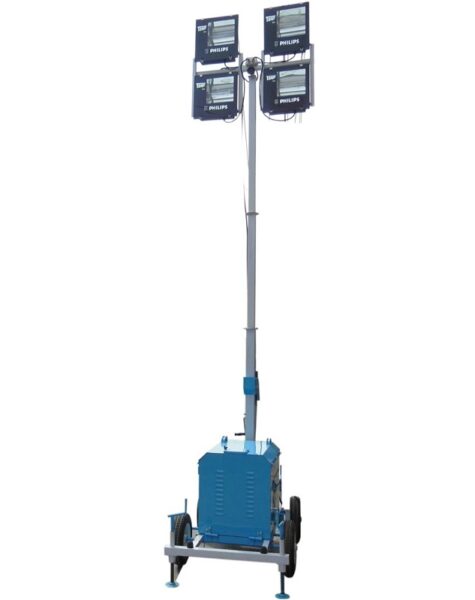 | | |
| --- | --- |
| Rated Capacity | 05 KVA |
| Rated Output Voltage | 440/230 VAC |
| Engine | Kohler (Air cooled) |
| Alternator | Meccalte |
| Mast Elevation | 16 Ft |
| Elevation type | Motorized/Manual |
| Power Out Socket | 440VAC & 230 VAC |
| Lamp Type | Halogen/LED |
| Lamp Wattge | 400W each (Total 1600 W) |
| Maximum Tow Speed | 30 Km/h |
3111 West Allegheny Avenue Pennsylvania 19132

1-982-782-5297
1-982-125-6378

support@consultio.com
View our 2020 Medical prospectus of brochure for an easy to read guide on all of the services offer.